Filter by Category
Addiction Recovery Coach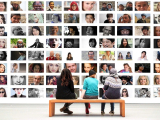 Addiction Recovery Coach Pre-certification and Wellness Training Program Information Session (WGB105-62)
with Sheryll Reichwein

Dec 14, 2021 at 3 pm
Are you interested in starting your career path to become a Certified Addiction Recovery Coach?
The Center for Corporate and Professional Education at Cape Cod Community College is hosting an information session through Zoom to explore our FREE Addiction Recovery Coach Pre-certification and Wellness Training Program.
This program is grant-funded through the Massachusetts Department of Higher Education. All costs; tuition, course fees, and books are covered by the grant.
Who Should Apply?
This training program was developed and designed for individuals in recovery (with at least 9 months of sobriety) and individuals with lived experience.
The goal of this program is to start you on the process of becoming a Certified Addiction Recovery Coach in Massachusetts. Students will build foundational skills and practices with a focus on career coaching and navigation, mental health, addiction, whole health approaches and peer coaching, cultural competencies, recovery coach academy, ethical considerations, and personal finance and budgeting skills. Forty (40) hours of fieldwork with a local employer is included in the program. 
More information on the program schedule will be available during our virtual information sessions.  
Information Session Format: Zoom (virtual).
Application Process
Important note: If you have completed a program application in the past, a new application submission is required to be considered for enrollment in this program.  
Questions? Call Stephen McCleod, Program Quality Coordinator, at 508-375-5004 or email workforce@capecod.edu.