Filter by Subcategory
Healthcare and Social Services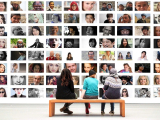 Addiction Recovery Coach Pre-certification and Wellness Training Program Information Session (WGB105-62)
with Sheryll Reichwein

Dec 14, 2021 at 3 pm
Are you interested in starting your career path to become a Certified Addiction Recovery Coach?
The Center for Corporate and Professional Education at Cape Cod Community College is hosting an information session through Zoom to explore our FREE Addiction Recovery Coach Pre-certification and Wellness Training Program.
This program is grant-funded through the Massachusetts Department of Higher Education. All costs; tuition, course fees, and books are covered by the grant.
Who Should Apply?
This training program was developed and designed for individuals in recovery (with at least 9 months of sobriety) and individuals with lived experience.
The goal of this program is to start you on the process of becoming a Certified Addiction Recovery Coach in Massachusetts. Students will build foundational skills and practices with a focus on career coaching and navigation, mental health, addiction, whole health approaches and peer coaching, cultural competencies, recovery coach academy, ethical considerations, and personal finance and budgeting skills. Forty (40) hours of fieldwork with a local employer is included in the program. 
More information on the program schedule will be available during our virtual information sessions.  
Information Session Format: Zoom (virtual).
Application Process
Important note: If you have completed a program application in the past, a new application submission is required to be considered for enrollment in this program.  
Questions? Call Stephen McCleod, Program Quality Coordinator, at 508-375-5004 or email workforce@capecod.edu.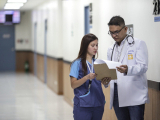 Medical Assistant Review and Exam Preparation Course (WHN039-66)
with Eva Stanley

Jan 11, 2022 at 9:30 am

, runs for 10 weeks
Date: Tues./Thur., 1/11/2022-2/15/2022, 10 sessions
Time: 9:30am-12pm
Format: Livestream via Zoom with in-person mock testing on 2/15/2022 at the Hyannis Center, 540 Main Street, Hyannis
Course Description
This course will review the material contained in the Medical Assisting Certification exams including the CMA (AAMA), RMA (AMT), and CCMA (NHA).
Subjects include:
Medical Assisting Scope of Practice in MA.
Anatomy & Physiology and Medical Terminology
Specific concerns of the professional medical assistant in communication, physical history, and coaching patients.
Review of specialty skills such as EKG, phlebotomy, and point of care testing.
Ethical and Legal Concerns
Upon completion of this course the student will be better prepared to sit for any of the three certification exams, depending on their eligibility.
CMA (AAMA) and RMA (AMT) require the examinee has graduated from an accredited (AAMA or ABHES) Medical Assisting program.
CCMA (NHA) requires the examinee have at least one year experience as a medical assistant with employer verification.
Completion of this course does not in any way determine the pass or fail outcome of any certification exam taken by the participant. It is intended as a preparatory course only.
PREREQUISITE: A student must have at least one of the following to enroll in this prep course.
1. Applicants must have graduated from an accredited (CAAHEP or ABHES) program for CMA (AAMA) or RMA (AMT) certification.
2. Applicants must at least one year experience working as a Medical Assistant in an ambulatory care or clinic setting for CCMA (NHA) certification.
This course is taught by faculty from the accredited (AAMA) program at Cape Cod Community College.
Attention Employers: This Training is Eligible for Reimbursement!
This course is eligible for the Commonwealth Corporation Express Program funds. Danielle Dupuis, Program Coordinator, will help employers complete an Express Program application at least three weeks prior to the start of training. Additional training topics and group training rates are also available for Express Program reimbursement. To learn more about qualifying for Express Program funds, please contact Danielle at 508-375-5015 or ddupuis@capecod.edu. We promise you, the application process is quick and simple! 
For additional program information please contact Mary Conklin at 508-375-5010, or mconklin@capecod.edu. 
Zoom guidance and instructions will be provided prior to the start of the course.
Who Should Attend
This course is available to CMA/RMA and CCMA candidates wishing to review the material contained in the Medical Assisting Certification exams including the CMA (AAMA), RMA (AMT), and CCMA (NHA).