Filter by Category
Online (self-paced and/or instructor monitored)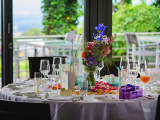 Online Registration Unavailable
Certified Medical Administrative Assistant (CMAA)
Price not
available

Current session started Jul 1, 2021
The Center for Corporate and Professional Education at Cape Cod Community College and ed2go are partnering to present a menu of professional programs to prepare for exams and certifications - some industry-recognized! Self-paced and instructor-led, ed2go is an online learning platform designed to strengthen your personal and professional skillset.
LEARN MORE
This course is open enrollment, so you can register and start the course as soon as you are ready. ENROLL NOW! Access to your course can take 24-48 business hours. Call 855.520.6806 to learn more!  
If you would like to speak with someone directly at Cape Cod Community College, contact Mary Conklin, Program Coordinator, at 508-375-5010. 
Certified Medical Administrative Assistant (CMAA)
Administrative medical assistants are skilled multitaskers who direct the flow of patients through an office. Effective patient flow allows the practice to operate efficiently, increase revenue, and provide a positive experience for the patient.
Their duties can include scheduling appointments, entering demographic and insurance information into practice software, managing patient check-in and check-out, answering phone calls, filing and retrieving paper records, maintaining electronic records, composing correspondence, performing daily financial practices, assigning medical codes and processing insurance claims.
Upon completion of this course you will be prepared for the Certified Medical Administrative Assistant (CMAA) national certification exam offered by the National Healthcareer Association (NHA). This course includes a voucher which covers the fee of the exam.
Disclaimer: To qualify for the externship applications process, students must successfully complete the online course content and have account balances up to date (at a minimum). Going through the externship application process does not guarantee an externship. COVID may be affecting the externship process or site availability in your area. Students can begin researching the steps of the application process 2 weeks prior to completing courses.
What you will learn:
Learn what is required to succeed as a Medical Administrative Assistant
Master multitasking as it relates to scheduling appointments, processing insurance requests, maintaining records and corresponding with patients
Learn best financial practices for a medical centerMaster the fundamentals of medical terminology and ethical best practices
Understand the basics of working with medical documents, medical billing, and coding processes
How you will benefit:
Jump-start your career in the medical field
Learn how to effectively communicate with prospective patients and fellow professionals in the medical industry
Understand how to create positive, efficient experiences for patients to make them more comfortable
This course is open enrollment, so you can register and start the course here as soon as you are ready. Access to your course can take 24-48 business hours. Call 855.520.6806 to learn more! 
Dental Assisting Radiology
with Arlene Alves

Next available session starts Sep 30, 2023 at 8 am
This hybrid course educates dental assistants in the fundamentals of dental radiology. This hands-on course is for participants who have some working experience in Dental Assisting and must be familiar with basic dental and dental radiology related terminology.
This course consists of a 20-hour online and 6-hour clinical lab comprised of learning modules, clinical simulation software and a final exam. Upon successful completion of all components of this course participants will be qualified to submit their application for certification to expose radiographs in dental practices in the Commonwealth of Massachusetts to the Board of Registration in Dentistry. 30 CEUs available upon the successful completion of this course.
Course format: 
Online/didatic portion begins on Saturday, 9/30/23
In person clinical lab runs Saturday, 10/21/23 from 8am-3pm (including lunch break)