Filter by Category
Managing Cash Flow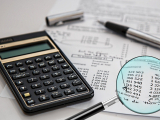 Introduction to QuickBooks Online
with Jane Joyce

Next available session starts Oct 4, 2023 at 5:30 pm

, runs for 2 weeks
1 additional session on Dec 1, 2023
QuickBooks Online contains all the features and tools that a small business or contractor would need to keep track of vendors, customers, and financial accounts.
The purpose of this course is to teach you how to successfully navigate and use QuickBooks Online as your business' accounting software. However, it's also useful for those who have used previous desktop versions of QuickBooks and want to learn about Quickbooks Online. 
No books will be required. Students interested can download the free trial version of QuickBooks Online for this course:  https://intuit.me/3pYjyGb 
Who Should AttendThis course was designed for the beginning or intermediate user of QuickBooks. 
Course Format:
Take this course from the comfort of your home or office! This course is offered remotely with scheduled (live) Zoom sessions. 
Attention Employers: This Training is Eligible for Reimbursement! Click here for eligibility and application process information. Or join us for an upcoming information session. Click here for the schedule and to register for a session.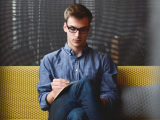 Create a Business Plan for Your Start-up
with Natalia Frois

Next available session starts Oct 6, 2023 at 9 am

, runs for 2 weeks
If you are an entrepreneur thinking about opening your own business, or are already a small business owner and need help developing a business plan, then this program is for you!
A good business plan helps you to structure, run and grow your business. It is essential for all sized companies to have a business plan and to update that plan every year. It also takes in to consideration your changing financial needs: Investors and banks will ask to see your business plan when you borrow money, and commercial landlords will ask for your business plan when you apply to rent space. By participating in this program will learn the steps you will need to take in order to write a plan that will help you manage and maintain a healthy business.
Course Format 
This program is offered in person. 
Personal Financial Empowerment
with Natalia Frois

Next available session starts Oct 21, 2023 at 9 am

, runs for 2 weeks
This course is for anyone who wants to improve how they handle their finances!

Having control of your personal and business financial picture is essential in life. This course will teach you the skills and strategies needed to take control of your financial outlook and to better understand the value of money coming in and out of your household. You will learn how to track your income, how to understand credit reports and credit scores, how to create financial goals using SMART Goals method and much more. Workbook included.

Who Should Attend:
This is a great program for anyone, at any age, who is trying to manage their finances and set goals for financial stability.
Course Format:
This program is offered in person.