Filter by Subcategory
Information Technology
Intermediate/Advanced Podcasting (WIT354-62)
with Stephanie Viva

Nov 2, 2021 at 7 pm

, runs for 5 weeks
Date: Tuesdays and Thursdays, 11/2-12/2/21 (no class on 11/23 or 11/25)
Time: 7-8:30pm
Format: Live Streaming via Zoom
Course Description:
This course will focus on improving your podcast's performance, scheduling and time maintenance, and keeping an eye on the competition! We will also discuss the importance of watching trends and industry shifts and overcoming negative (or nonexistent) feedback.
Are you looking to monetize your podcast? This program will cover best practices for marketing and acquiring new subscribers, as well as building a backlog of shows. We will also cover how RSS works; the technical underpinning of podcasting.
Who Should Attend? 
If you have taken our Introduction to Podcasting class or if you are looking to enhance your existing podcast, this program is for you!
About the Instructor:
Stephanie Viva was voted Cape Cod's Best Personality of 2020. She has spent over twenty years working in Social Media and Public Relations. Over the years, the skills she has acquired include Voice Acting, Event Management, Promotions, Hosting, Production, Voice over, Customer Service, Podcasting, and Media.
Stephanie's main objective as a Broadcasting Professional is to help people live their dreams by producing high-quality content that will entertain and educate them. She is the current host of " &Stephanie" aired on lemonadio.com Monday- Friday 7-10 am. Stephanie lives in Mashpee with her rockstar mad-scientist engineer husband Cliff and their blended family of 5 children and their rescue animals Bella, Harley, and Jareth. 
Cybersecurity Essentials for the Small Business (WIT337-62)
with Jake Mazzola

Nov 12, 2021 at 1 pm

, runs for 2 weeks
Date: Fridays, 11/12/21-11/19/21, 2 sessions
Time: 1-3:30pm
Format: Remote/Virtual streaming via Zoom

Course Description:
During the first cybersecurity foundation session, basic cybersecurity terminology will be discussed. Then, building on those items, we will review the types of cyberattacks businesses face and explore the past and present cyber landscape. We will deep dive into these critical moments in time across the cyber landscape and discuss essential cybersecurity protocols business owners and executives can implement in their organizations to avoid falling victim to similar threats.
In our second session, we will build on what was discussed during session one, dive into more advanced cybersecurity topics, and look towards the future. We will also discuss the essential aspects of an effective cybersecurity program that small business owners and executives can implement to protect their organization better. Finally, we will wrap things up with a Q&A session to answer any questions!
This course is offered in a remote learning capacity. Zoom guidance and instruction will be provided in advance of the session. 
Who Should Attend?
This program is for small business owners and others looking to create an effective cybersecurity program to implement and protect their business better. 
About the Instructor:
Jake Mazzola is a part-time instructor at Cape Cod Community College. Jake graduated from the University of Massachusetts Dartmouth with a Bachelor of Science degree in Management Information Systems in 2013. After graduating, Jake co-founded Blue Harbor Technology in 2015. Blue Harbor Technology provides a wide variety of IT solutions and services to small and mid-size businesses across the South Shore of Massachusetts who want to do IT right. Above all, Jake loves spending time with family and friends and, of course, technology!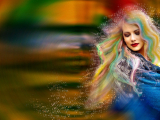 10 Tips to Master Adobe Illustrator Workshop (WIT347-68)
with Keith Conforti

Nov 15, 2021 at 4 pm
Date: Monday, 11/15/21, 1 session
Time: 4-5:30pm
Format: Remote/Virtual Streaming

Course Description:
Adobe Illustrator, the industry-standard vector graphics software, lets you create scalable art for everything from web and mobile graphics to logos, icons, book illustrations, product packaging, and billboards. Turn shapes and colors into logos and icons. Create typography, draw freehand, and trace and recolor graphics. Illustrator is vector-based, so your artwork stays crisp even when you scale it up to stadium size.
Instructor Keith Conforti shows you how to get started with Adobe Illustrator CC and covers the 10 things that basic users want to know how to do. If you are new to Illustrator, or looking to improve your skills, or to simply learn a few new tools, this single session class is for you. After covering ten important things, we will follow up with a question and answer session to address specific techniques you may want to learn more about executing.
Important: Students should have a working knowledge of Zoom and some prior exposure to Adobe Illustrator. While this class is targeted for novice to intermediate users, strict beginners looking for an introduction to the software will most likely not be suited to the pace of the class.
This class will be held in a remote learning capacity. Zoom link will be provided in advance of the session. 
Who should attend: 
This program is for novice and intermediate users of Adobe Illustrator who want to brush up on their creativity skills, learn to use new tools or have their graphic design questions answeded by a professional user of the platform. 
About the Instructor:
Keith Conforti has been working as a visual designer for over 25 years. He currently owns and operates a creative studio specializing in outsource support in branding, communications, photography, print advertising, direct mail, collateral, web design, trade shows, public events and retail packaging.